What are Hydroxyapatite Toothpaste Tablets?
Hydroxyapatite toothpaste tablets are dry tablet toothpastes formulated with nano hydroxyapatite and are revolutionizing oral care with their excellent teeth-strengthening capabilities.
This fluoride-free and sustainable alternative to conventional toothpaste provides benefits such as:
Teeth remineralization

Teeth and gum strengthening

Whitening

Reduced teeth sensitivity

Biofilm control
This article will explain everything you need to know about nano hydroxyapatite toothpaste tablets and how they are different from fluoride toothpastes.
What is Nano Hydroxyapatite?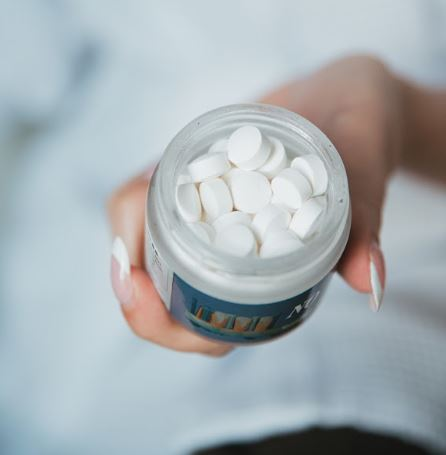 Nano hydroxyapatite is a natural alternative to fluoride, and it has become the gold standard in fighting cavities in Japan since 2013.
Nano hydroxyapatite, also known as nHA, is a synthetic version of calcium phosphate that helps with teeth remineralization.
Because our enamel is made up of 97% hydroxyapatite, nano hydroxyapatite toothpaste is crucial to remineralize our teeth.
In fact, it's widely used as an additive in restoring teeth and bones and is now popularized in orthopedics, dentistry, and osteopathy.
Where Did Nano Hydroxyapatite Toothpaste Come From?
Initially, nano hydroxyapatite toothpaste was developed by NASA in the 1970s to treat the severe mineral loss of astronauts from long periods in a zero-gravity environment.
Later, Sangi acquired the patent from NASA in 1978 and introduced the world's first hydroxyapatite-based toothpaste to Japan.
How Nano Hydroxyapatite Works
Nano hydroxyapatite toothpaste works by restoring the demineralized areas of your teeth.
This process prevents plaque and harmful bacteria from weakening your teeth. It also reduces your risk of tooth decay and other gum disease.
Studies suggest that nHA is excellent at reducing bacterial adhesion to the enamel without unwanted side effects.
What are the Benefits of Nano Hydroxyapatite?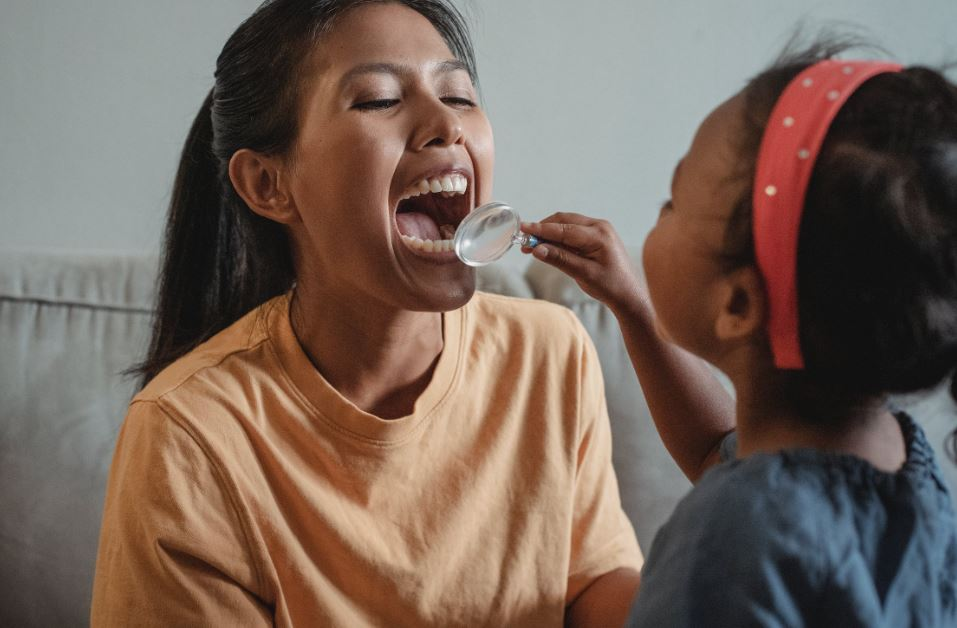 Biomimetic hydroxyapatite toothpaste is a fluoride-free dentifrice with tons of benefits for your oral health.
Dental professionals love nano hydroxyapatite as it is effective at preventing cavities and reducing tooth sensitivity.
Plus, research suggests that it is safe to use along with fluoride toothpastes for those that have been prescribed to do so by their dentists.
Remineralization
Enamel remineralization is the process of restoring calcium and phosphate ions back into your teeth.
Multiple researchers in the field of dental health have recognized the remarkable efficacy of nHA in enamel remineralization. Some even point out that it is more effective than traditional fluoride!
Whitens Teeth
Nano hydroxyapatite particles fill the tiny abrasions and holes in the teeth, causing the teeth to appear polished and whiter.
Other teeth-whitening agents work by chemically or mechanically removing stains making the teeth whiter.
Alternatively, nHA works physiologically by enamel remineralization that forms a white synthetic layer around the teeth.
Further, studies show that nHA's whitening properties are more effective when paired with natural ingredients like sodium bicarbonate, more commonly known as baking soda.
Thankfully, you can find both nano hydroxyapatite and baking soda together in some hydroxyapatite toothpaste tablets for all of your whitening needs.
Reduces Tooth Sensitivity
Nano hydroxyapatite may be more effective in decreasing teeth sensitivity than conventional toothpaste ingredients.
Because nHA is a naturally occurring mineral, this efficacy is likely due to its ability to restore your tooth enamel through the remineralization process.
Due to its size, it could also penetrate exposed dentin tubules which is a major reason for sensitive teeth.
In fact, studies show that nHA is superior to fluoride and potassium nitrate in reducing sensitive teeth.
It's more effective in treating tooth sensitivity than fluoride by 23%, placebo by 39.5%, and other desensitizing agents by 10.2%.
Non-Toxic
Evidence shows that nano hydroxyapatite is non-toxic and non-inflammatory.
These fluoride-free toothpastes are great for adults and even kids, who are more susceptible to dental fluorosis and fluoride toxicity.
Is Nano Hydroxyapatite Better than Fluoride?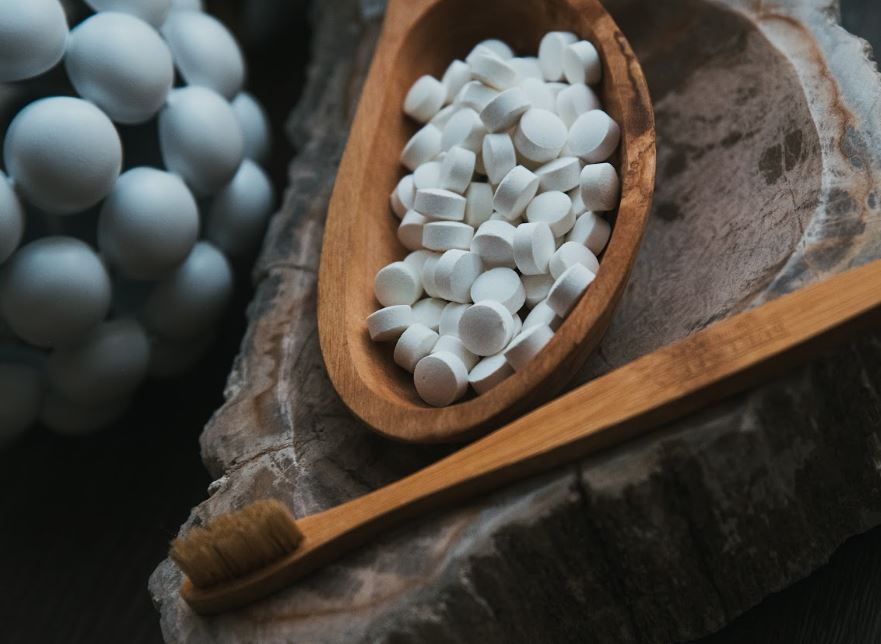 While fluoride is an effective treatment for a number of dental issues, studies suggest that nano hydroxyapatite may be effective in addressing dental issues while posing fewer potential risks for systemic toxicity than fluoride.
Certain populations, such as pregnant women and those at risk for dental fluorosis, in particular will benefit from switching to nano hydroxyapatite toothpaste over fluoride toothpaste.
Who Should Use Hydroxyapatite Toothpaste Tablets?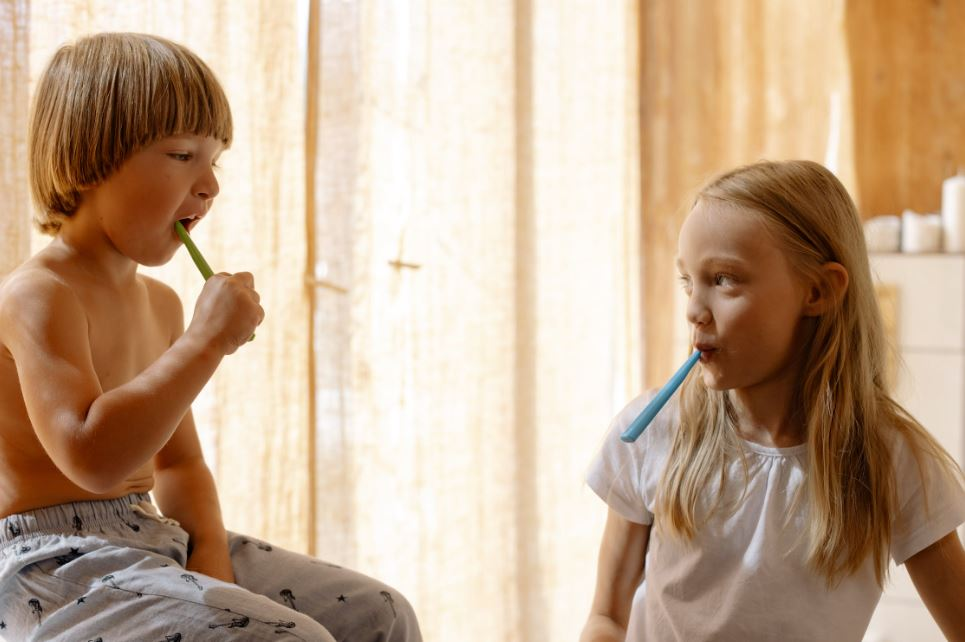 Because nano hydroxyapatite is safe, everyone should use hydroxyapatite toothpaste tablets provided they can chew and swallow.
In particular, certain populations can benefit from fluoride free toothpaste, such as:
Pregnant women

People with sensitive teeth

Those prone to dental fluorosis
In fact, countries like Japan, Canada, and the Netherlands have used toothpaste with nano hydroxyapatite for decades!
Summary: The Best Hydroxyapatite Toothpaste Tablets

NOBS Toothpaste Tablets with nano hydroxyapatite are the best around.
They have tons of benefits for your oral health, including:
Promoting enamel remineralization

Fighting teeth sensitivity

Reducing plaque buildup
If you're ready to ditch fluoride for good, be sure to check out hydroxyapatite toothpaste!
---